ABOUT THE 9TH ANNUAL
EMERADO CORN FEED
The Emerado Corn Feed is a community event that's all about eating LOTS of corn,
and having LOTS of fun! Come out for family friendly events like the Car Show, Cornhole tournament, Live Music, Bouncy Castles and Corn  on the Cob Eating Contest!
Day Schedule includes:
11 am – 4 pm
August 19, 2023
8:00 am volunteer arrival for set up
9:00 – 11:00 am vendor set up
11 am – Start of event
11 am – 3pm Car Show Voting
11 am – 4 pm (ALL DAY)
                Vendor Booths
                Bouncy Castle
               Food Vendors
                   Scavenger Hunt
                                                                      11:00 -3:00  Corn Hole Tournament (11 registration, 12 tourney)
11:00 – 4:00 Live Music
12:00 pm – Corn Shucking Competition
1:00 pm – Water Balloon Toss
1:30 pm – GF Air Force Base Working Dogs Demonstration
2:00 pm – Corn Cob Eating contest
                At conclusion of contest, award Golden Kernel Award
3:00 pm Rock, Paper, Scissors Competition
3:30 pm Car Show Awards and 50/50 Winner Announced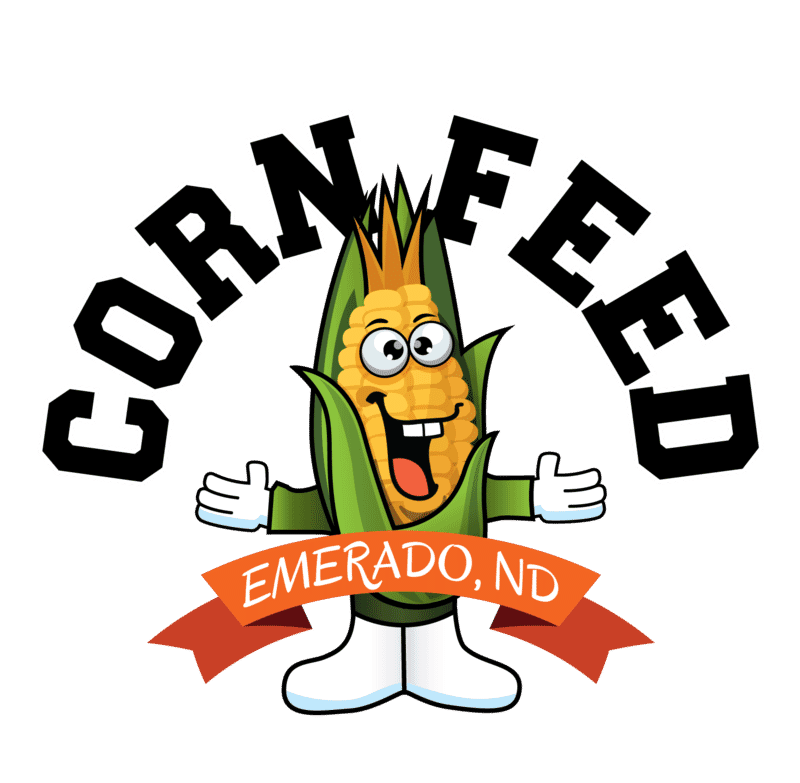 The Golden Kernel award recognizes outstanding dedication and service to the Emerado community and area.

The Award was established in 2018 to recognize those whom have shown by their words and actions a dedication to the Emerado community and area. By recognizing the actions of our community members, not only do we acknowledge valued character deeds, but we also set an example for us all to follow.
2018 Golden Kernel Award Recipient Gary Carroll
2019 Golden Kernel Award Recipient Richard Nelson
2021 Golden Kernel Award Recipient Emerado Volunteer Fire Department
2022 Golden Kernel Award Recipient Curt and Bert Hagert
These are our Sponsors!
Without these great businesses we wouldn't be able to make this happen!
That a deserves a HUGE THANK YOU!
Emerado-Arivilla Lions Club
Emerado Farmers Elevator Co-Op
Looking for map of the event layout? Look no further
Questions about the Emerado Corn Feed?
We'd love to hear from you!